Update:  We'll do this next year … other commitments interfered with the schedule so we did not make it to the race.
---
Join us for the First Annual Team Khufu entry in the Semana Nautica Kardboard Kayak Races at West Beach
Where: West Beach near Sea Landing (where Condor Express docks)
What: Kardboard Kayak Race Team Challenge ― Build it & Race it
When: Saturday, July 8, 2017
Check-in, 12:00pm • Building and Racing, 1:00 – 3:00pm
         [Link to a copy of the EDHAT event page]
We'll be building and racing a scale model of the Khufu Solar Boat from two 4×8 sheets of cardboard. (and a roll of packing tape.)
The original boat was 143 feet long.  Ours will be 8 or 13 feet long.
Plan for 13 foot long kayak

     Click here to download a pdf of the 13 foot plan
Plan for 8 ft long kayak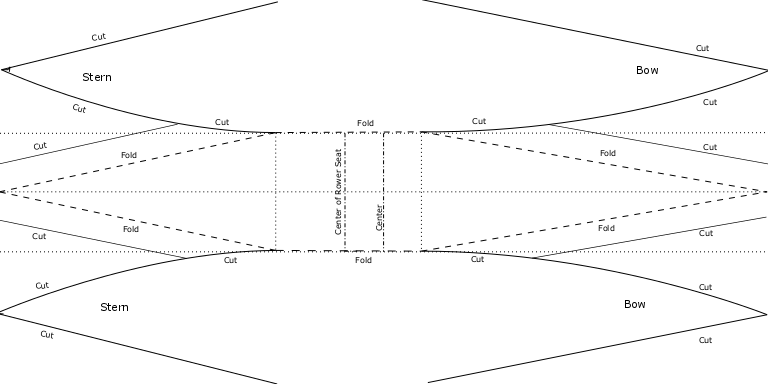 Click here to download a pdf of the 8 foot plan
A five foot model made from plywood worked quite well (see the Slideshow below).     The Kardboard Kayak Race will be the World's First for a cardboard version 🙂
Slideshow  (Swipe to view)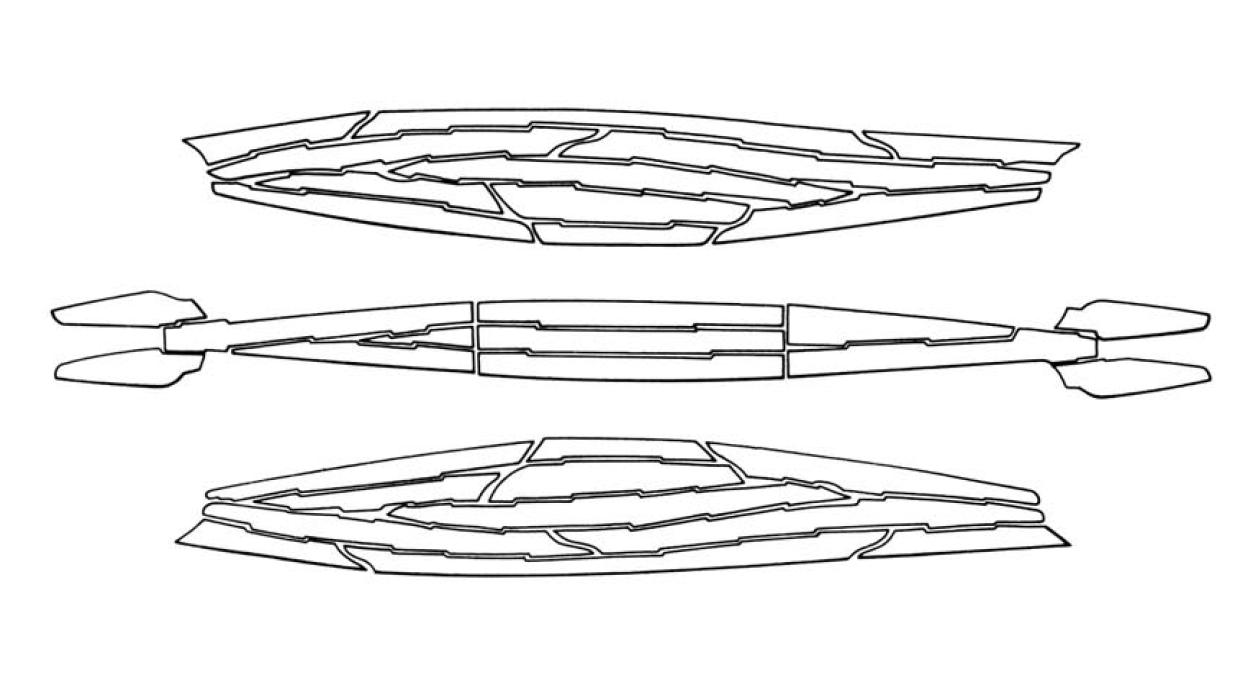 Khufu Solar Ship "Plank Map" by Dr. Paul Lipke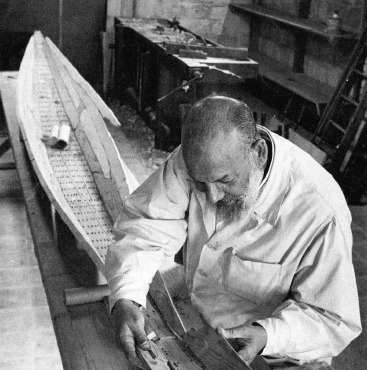 Restorer Ahmed Moustafa building a precise model of the ship.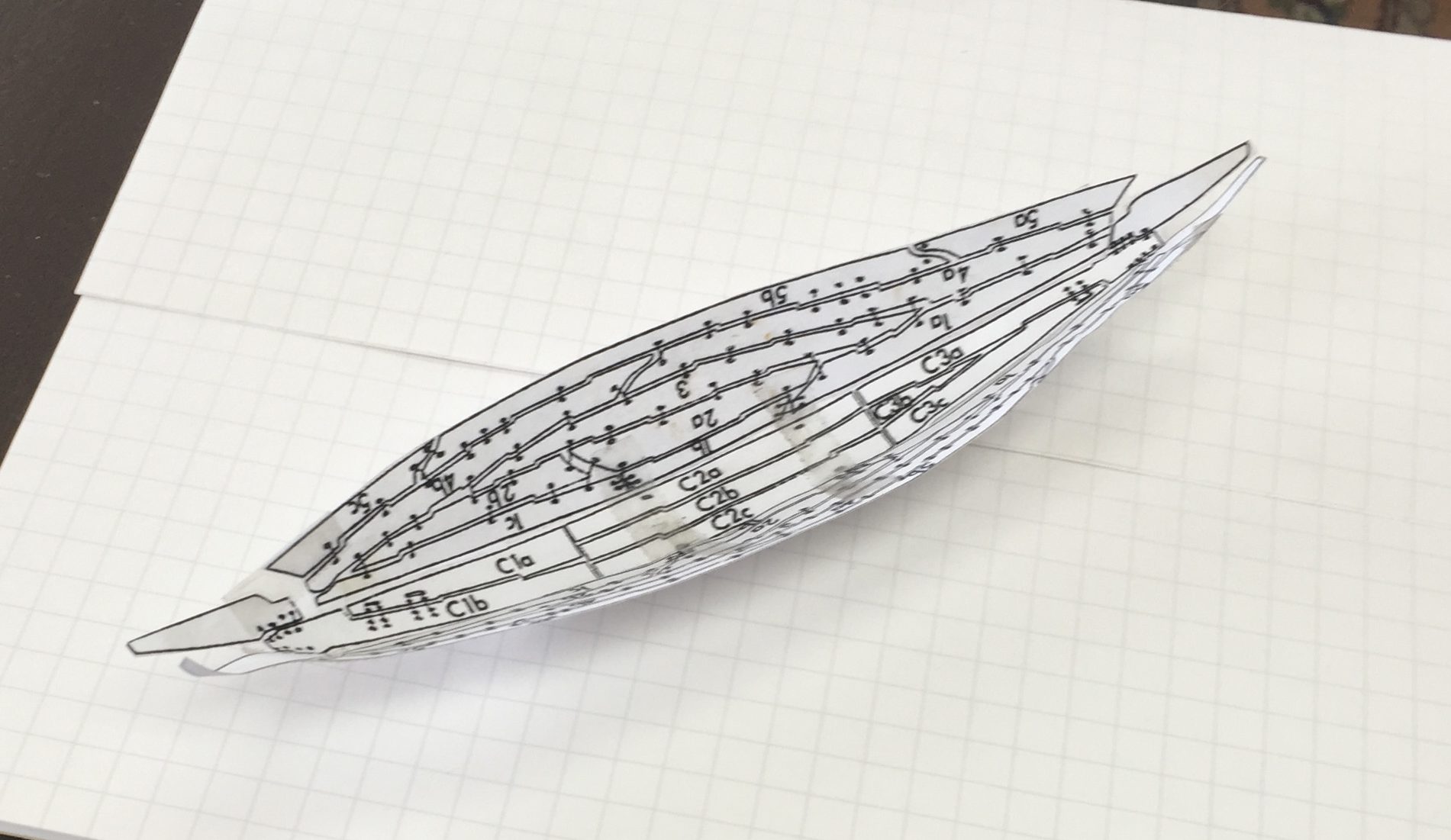 Paper model based on plank map.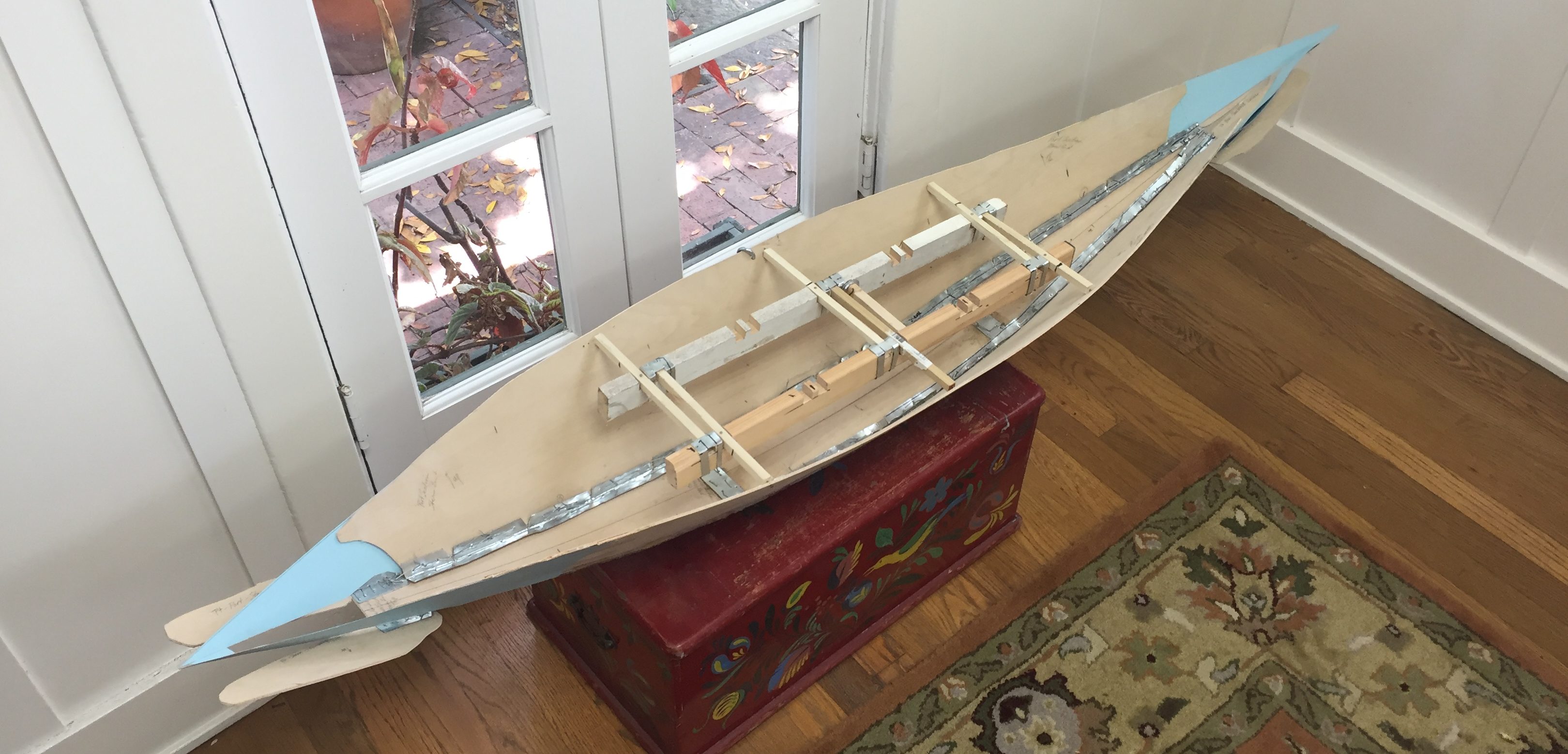 Plywood Model of Khufu's Ship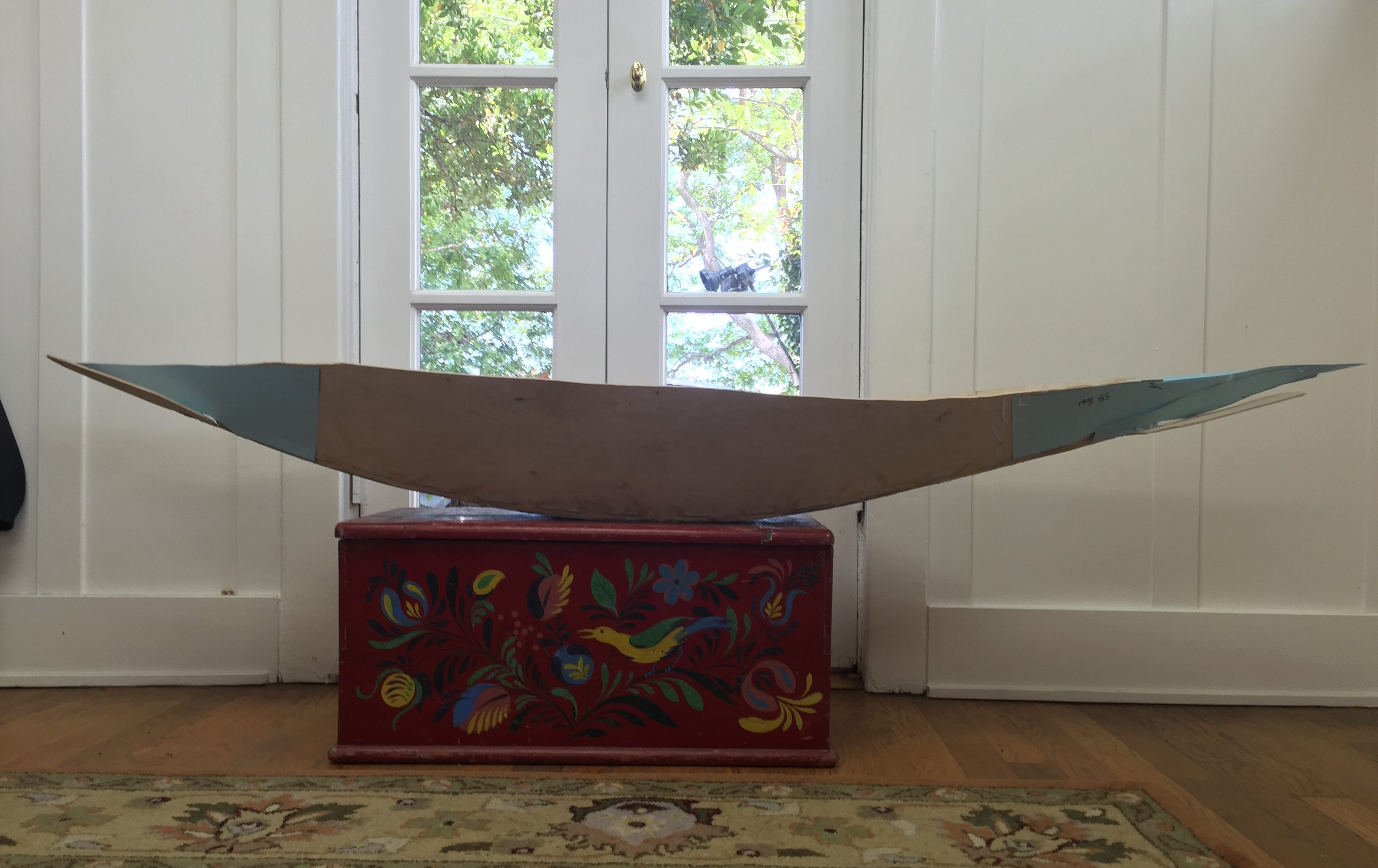 Side-view of Plywood Model
Background Info on the Races
As part of Semana Nautica, SBMM hosts the annual Kardboard Kayak Races.
Sponsored by Condor Express
Supported by SB Family Life, Channel Islands Outfitters, SB Sailing Center and Sushi Go Go
SBMM's Kardboard Kayak Race challenge teams to a battle of wits, design, and courage! Teams of up to 4 will receive 2 sheets of cardboard, 1 roll of tape, a marker, a utility knife, a yardstick, and one hour to construct a functioning kayak. Then they will be ready to race other teams in their heat, finding out whose design can hold up to the pressure of paddling out to a buoy and back. The Kardboard Kayak Races are divided into separate heats, with prizes awarded to participants in the Family Fun heat (geared toward family groups with you